One thing that is football betting punters must do is to manage their financial resources correctly as we all only have a limited supply of cash. Most bets place on football matches is by fans who are novice punters. They only wager small amounts on the outcome of games to add to the excitement of the games were played. For professional and serious gamblers skins gambling are one of the most superior ways to make a profit from the bets they place. For both types of punters, the most important thing is managing and protecting their bankroll.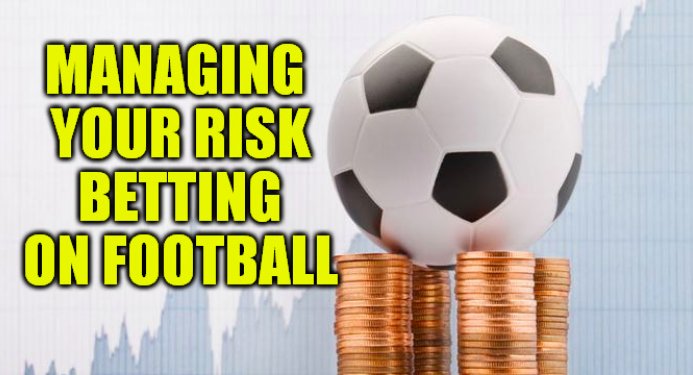 How Managing Your Bankroll When Betting On Football
The first thing you need to do is to set an amount aside each month that you can afford to lose. You must never go above the amount set trying to chase losses. It is the fastest way to get into the great financial difficulty that you may not be able to recover from. You then need to do is to make sure that you are getting the best odds and bonus promotions for the bet that you want to place.
Once you have set up your bankroll to make football bets it is vital to use a strategy that will bring you in the greatest profits. Using welcome and matched bonuses is a great way to get free money to bet with. It will enable you to double or even triple your bankroll. You need to have set rules in place and never deviate from them. The most you should wager is ten percent of your bankroll per bet. Professional and experienced football gamblers tend to use three level wager amount. The total wagered depends on the bettor's option of the strength of it coming in.
Below are the different amounts you should wager depending on the punter's option on the strength of the bet.
10% for a strong outcome
5% for a decent outcome
3% for a risky outcome
Rules To Protect Your Financial Risk
Do not bet with your heart, bet with your head. That means trying to avoid placing football bets on your favourite players or the team you support.
Most punters do not do this why is why the football gambling industry makes billions in profits each year. Professionals and experienced bettors use statistical information to make the best choices.
Placing bets just for the sake of it is one of the greatest mistakes you can make. Limit the wagers you make to two to three matches that you have carried out extensive research on.
Never chase your losses as it is a sure-fire way to disaster. Stick to your monthly bankroll and do not go over it.
Find the best bookmakers with the highest paying odds.
Do not place a bet with the first online bookies you come across. Check out all the different odds from the top betting companies to find the one that offers you the best deal for the wager you wish to make.
Using the above strategy will help improve your chances of success and help you manage your risk betting on football matches.