Possession of the ball, not being in a hurry plus high motivation these are the traits what made Pep Guardiola distinctive.
But have you asked yourself what are the differences between his way in Barcelona and Man City?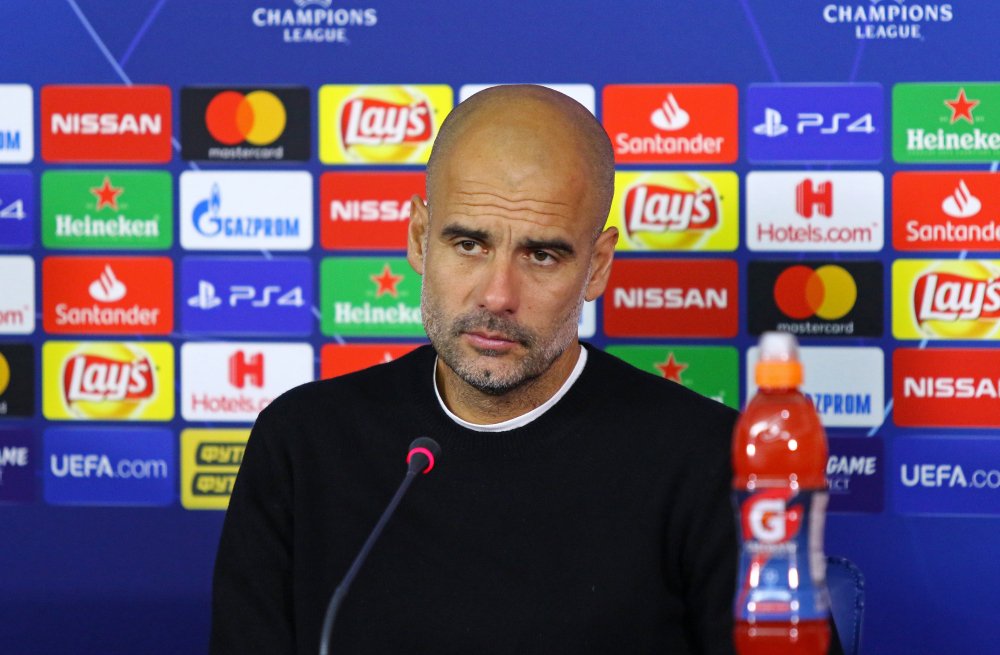 Wings and Middle: when you have players like Xavi and İnesta it is normal to use the middle to rotate the ball but if there is defense conglomerate in the opposing team the magician Messi used to come back to the centre for giving spaces and freedom to the others. On the other hand, Raheem and Sane can run fast around-the-clock, so the wings are the best in the City and we can not forget the fantastic player De Bruyne's role in the middle by playing magic assists to the sniper Agüero who is the master of killing the dreams of the other teams.
Cross balls: Barcelona not only because of the lack of tall players but also because the main tactic was rotating the ball between players and playing the hidden passes to Messi or Via, so cross balls were not very frequent. While in the City even the team does not have many tall players, we see them relying on cross balls sometimes because of the frequent entries from the sides and ability at the high balls. Moreover, British teams are used to cross balls.
Counter Attack: I reckon that Sane plus Raheem are the heroes of the counter attacks not only in England but also in the world if I am not exaggerating, Barcelona the counter attacks used to depend on Messi's dribbles and speed so they were very effective especially if the ball comes between Messi's feet.
In both City and Barca the fundamental and tactic are the same – rotating the ball, changing positions and maximize playing space to exhaust the opponent team.