Manchester United new signing Zlatan Ibrahimovic has revealed that he is open to extend his stay at Old Trafford beyond his current deal.
The Swedish international, who is close to the end of his professional career, penned a one-year contract with the Red Devils earlier this summer on a free transfer.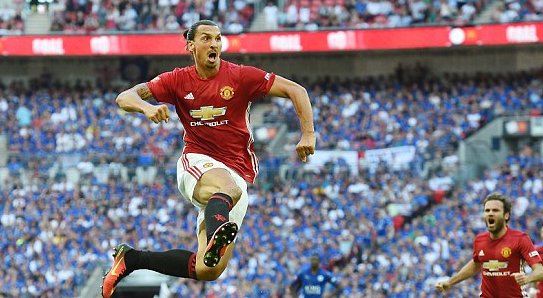 The 34-year-old, who spent a four-year spell with the French champions Paris Saint-Germain, has also played for Malmo, Ajax, Juventus, Inter Milan, Barcelona and AC Milan.
"You never know, it could be more than two [years], it could be more than three," the striker told reporters.
"Let's see how long I feel like I can perform. I will not be somewhere only because I am Ibrahimovic. I will be somewhere because I can perform and bring results.
"I have been at the top for 10-15 years, I have played for clubs that players could only dream about and I have won with every club I have been at.
"Turning down a challenge does not exist in my world. I have been in every country, now England, and that is why I find the adventure cool. I came, I won, I went. Hopefully I can do the same here."
Ibrahimovic is all set to make his Premier League debut against Bournemouth on Sunday.